News
Wagners Proudly Donates 15m3 of Earth Friendly Concrete® Supporting 'Lend A Hand' with Triple M -

May 31 2021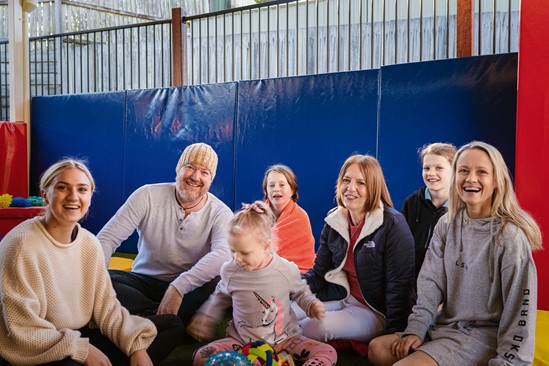 This month, Wagners were proud to lend a hand to Corey and Mandy donating 15m3 of Earth Friendly Concrete® to help build a padded deck and safe area for their 7 year old daughter Ollie who suffers between 50 and 250 seizures every day.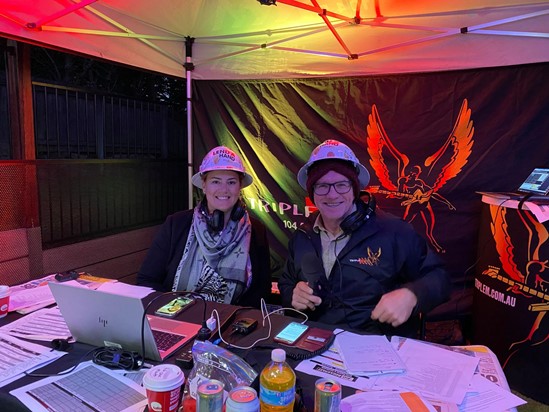 Ollie's condition is a severe refractory drug resistant epilepsy including multiple seizure types which occur on a daily basis. Born in 2013, Ollie hasn't had a seizure free day since 2016. She is now developmentally delayed and intellectually impaired, which prevents her from performing the everyday activities many of us take for granted such as getting dressed and walking.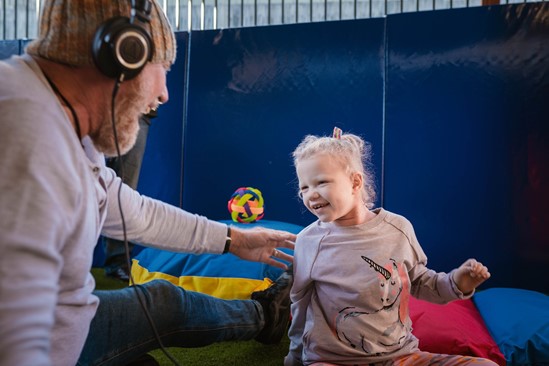 She now has hundreds of seizures every day, a large percentage of which are "Atonic" drop seizures which cause her to lose all muscle control and drop to the ground. These seizures can cause considerable damage if she is not held by an adult or in a soft padded space. In the past, Ollie has incurred significant injuries as a result of these drop seizures, some of which have required surgery.
Thankfully, under the banner of Triple M's annual 'Lend A Hand' charity initiative, Wagners were given the opportunity to help make a difference in this family's lives by denoting 15m3 of Earth Friendly Concrete® to help build a padded deck area for Ollie and her family to live their lives together in safety.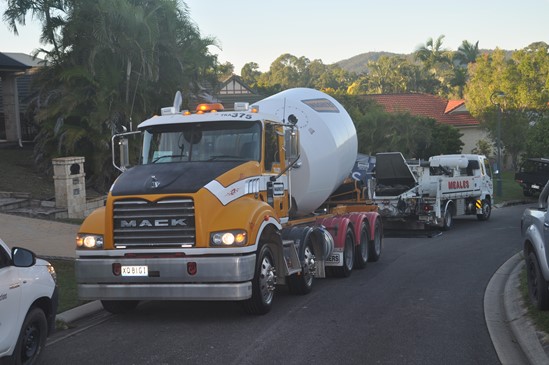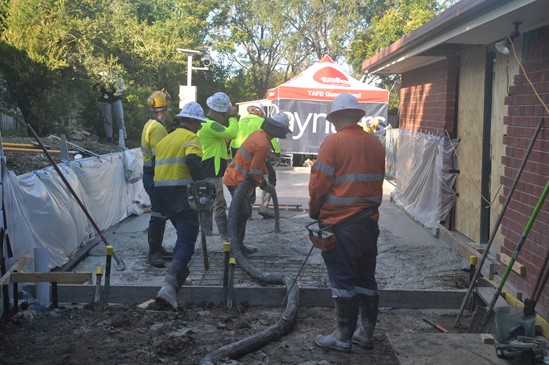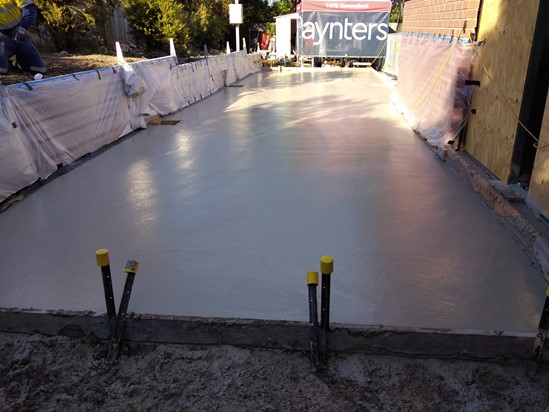 The use of Earth Friendly Concrete® on this project also helped save over 3.5 tonnes of embodied C02. If you're interested in making the switch to ZERO-cement concrete, 
please contact Sam Kelly on 0428 611 349 or email sam.kelly@wagner.com.au