News
Brisbane Architects Take Keen Interest in Earth Friendly Concrete® by Wagners -

May 25 2021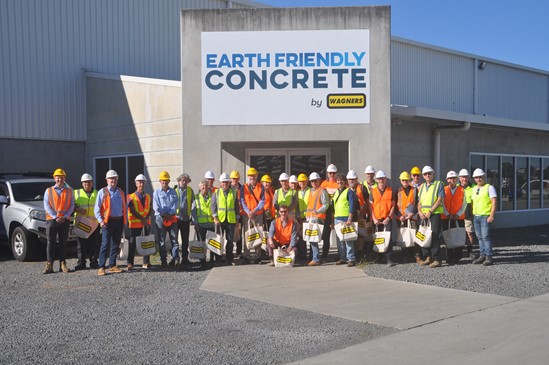 This month, Wagners had the pleasure of providing the Architect Small Practice Group (ASPG) a tour of our Earth Friendly Concrete® HQ and pre-cast facility in Wacol QLD.  
The ASPG are a large network of sole practitioners or in small practices. The group is dedicated to the exchange of information on architecture and general practice topics with special emphasis and application to sole architectural practices.
Guests experienced a high-level presentation on Wagners ZERO-cement concrete technology followed by an expert guided tour of the EFC® R&D Centre.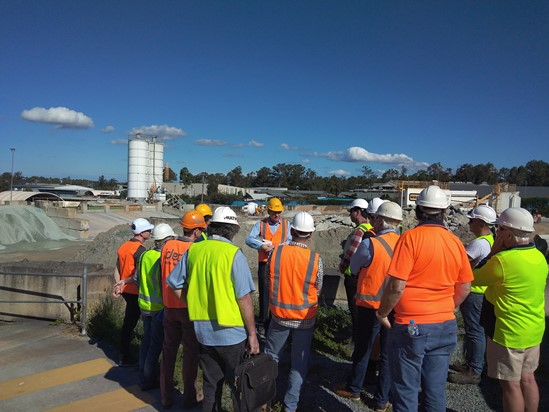 "The ASPG members and I were very impressed by EFC®. Not just the fact that it exists, but that the technology is right here in SE Qld" – McPherson Architects
"Thank you. Very informative. I know several of us, now a little wiser, are very keen to specify it" – A'arkate'kt Architects
Guests also experienced a behind the scenes look at how Wagners are manufacturing tunnel segments for the cross river rail project.
"EFC® as well as checking out your pre-cast tunnel component manufacture – both extremely interesting to our members" – Graham Richard, ASPG Chairman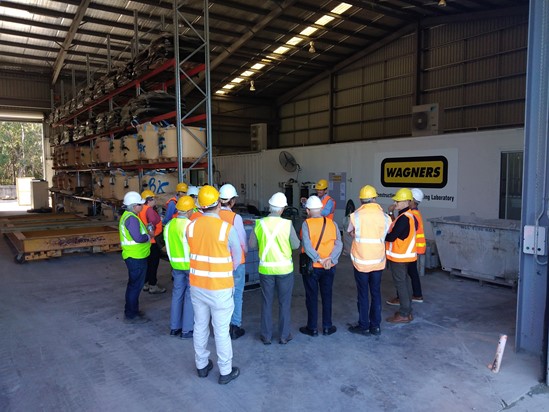 Earth Friendly Concrete® by Wagners is a ZERO-cement concrete technology which offers equal or better performance characteristics to ordinary concrete. With its natural off-white colour and industry leading carbon reduction, EFC® is an excellent solution for polished slabs and exposed pre-cast elements. To learn more, download our low-carbon design brochure.     
If you are interested in specifying EFC® for your next project, please contact Sam Kelly on 0428 611 349, or email sam.kelly@wagner.com.au.