Our Executive Team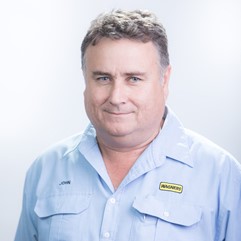 John Stark
Chief Operating Officer - Joint (COO) Construction Materials and Services
John was appointed Chief Operating Officer - Joint (COO) of the Construction Materials and Services Business in June 2021.
He has over 25 years' experience in leadership roles at Wagners, including as Chief Executive Officer of Wagners' Joint Venture with Wood Group.
John holds a mechanical trade qualification and is a Graduate of the Australian Institute of Company Directors.