Our Board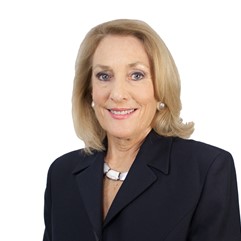 Lynda O'Grady
Independent Non-Executive Director
Lynda was appointed to the Board as part of the IPO of Wagners.
Lynda previously held senior roles at Executive/Managing Director level at Telstra, including as Chief of Product. Prior to this, Lynda was Commercial Director of Australian Consolidated Press, the publishing subsidiary of PBL and General Manager of Alcatel Australia.
Lynda currently is Chairman of the Aged Care Financing Authority, a non-executive director of Domino's Pizza Enterprises Ltd and a member of the Advisory Board of Jamieson Coote Bonds and Council of Southern Cross University.
Lynda has also previously served on the Council of Bond University, Boards of Screen Queensland, National Electronic Health Transition Authority (NEHTA) and TAB Queensland, and on the IT&T Board of Advisors to the New South Wales Treasurer.
Lynda holds a Bachelor of Commerce (Hons) degree from the University of Queensland and is a Fellow of the Australian Institute of Company Directors.