Our Executive Team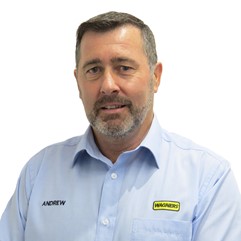 Andrew MacQueen
Head of Safety, Environment & Quality
Andrew was appointed Head of Safety, Environment and Quality in January 2012.


Andrew has over 25 years' experience in various operational positions, including prior roles as Managing Director at Aviation Safety Management Ltd and Senior Air Safety Investigator at Qantas.


Andrew is a qualified air traffic controller and is a member of the International Society of Air Safety Investigators.